JUL '21 - exploratory demolition
AUG/DEC '21 - community programming
​
JAN/JUNE '22 - demolition, installing a new roof for the lobby, building the foundation for a new bathroom addition (1,087 SF), marquee restoration.
JULY/OCT '22 - installing an accessible new floor for the auditorium (8,109 SF), adding fire sprinklers
​
NOV/DEC '22 - community programming
JAN/MAY '23 - building dual-level bathrooms to accommodate an occupancy of 400 people
​
Equipping the auditorium with HVAC
​
MAY/JUN '23 - community programming
​
SUMMER '23 - combining the two storefront retail spaces and fitting out for a cafe (2,496 SF)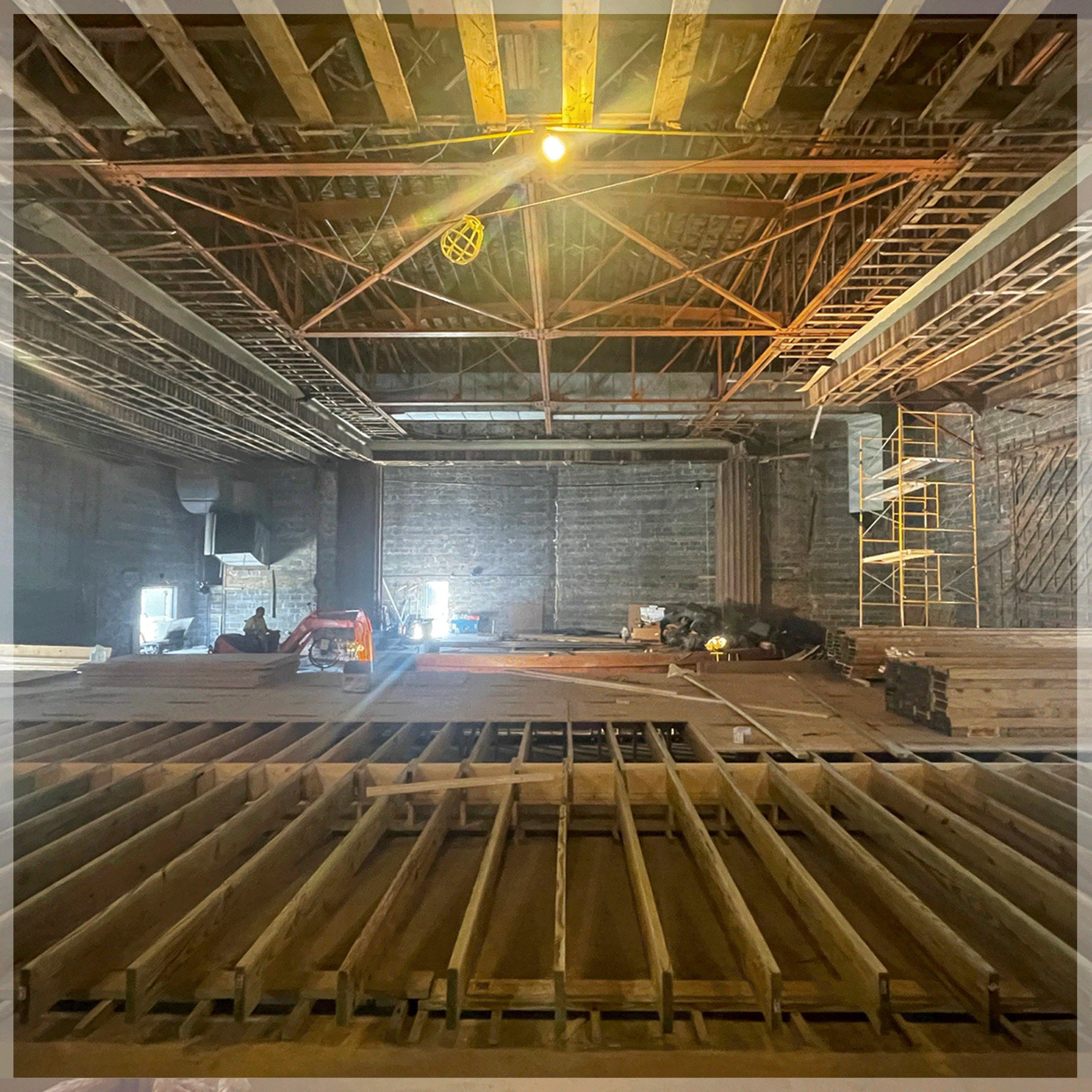 JUL~OCT 2022, AUDITORIUM TRANSFORMATION
6 miles south of MASS MoCA and 12 miles from Clark Art Institute, Williams College
​
Across the street (Park Street) from the Town Hall
​
Physically connected to Armory Court, a paved public space for social activities
​
50 ft away from Ashuwillticook Rail Trail
​
Over 300 public parking spots within a 2-minute walking radius of the Theater, free after hour parking
The 8,109 sqft auditorium will be a multi-functional space with flexible configurations, ideal for the performing arts, lectures, rehearsals, and special events.
A maximum of 400 removable seats can fit into the space.
The 2,496 sqft street-front space has been divided into two units for decades.
The plan is to combine the storefront café and make it an inviting place for both Theater visitors and the local community. In conjunction with the adjacent Armory Court, the café at Adams Theater will provide a new social experience in town.